A well-manicured and polished hands and feet can make all the difference in your appearance. But what are the best colors to pair together for your next mani or pedi? Here is a guide to help you choose the right shades for your every need. So, whether you're looking for colors that complement each other or nail polishes that will brighten up your look, we've got you covered! Keep reading to find out more.
Matching manicure and pedicure ideas
There is something undeniably luxurious about a well-manicured and pedicured set of hands and feet. The perfect nail polish pairing can take your look to the next level, whether you're going for a natural or glam look. Here are some of our favorite combinations:
For Hands:
Classic French Manicure – A pale pink nail polish on the tips of your nails against a white backdrop is always a classic look.
Natural Nail Polish – Keep things simple with a nude or light beige polish to complement your skin tone.
Metallic Nail Polish – Add some shimmer and shine to your nails with a metallic shade in gold, silver, or bronze.

For Feet:
Classic Pedicure – Go for a timeless look with deep red nail polish on your toes.
Natural Pedicure – Keep things simple and elegant with a nude or light beige polish.
Bright Pedicure – Add some fun and flair to your feet with a bright pink, green, or blue polish.
As you can see, the possibilities are endless for finding the perfect nail polish pairing for your hands and feet. However, if you're still not sure where to start, here are a few of our favorite combinations to help get you started. Happy polishing!
Do you match your manicure to your pedicure?
Most people do not match their manicure to their pedicure, but some do. Some people feel that it is important to have a matching set of nails, while others feel that it is not necessary. There are pros and cons to both sides of the argument.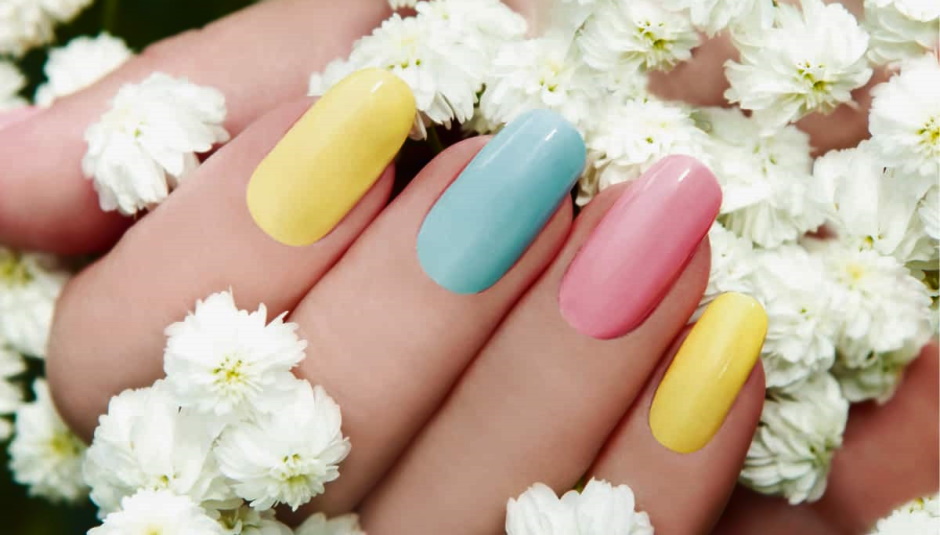 On one hand, matching your nails can give you a more polished and put-together look. But, on the other hand, it can also be a way to show off your personality and style. If you have a bright and colorful manicure, for example, it can be fun to carry that over to your pedicure as well. This can help make your overall look more cohesive and unified.
On the other hand, some people believe that having mismatched nails can be more interesting. It can add a bit of personality to your look and make you stand out from the crowd. If you have a funky or unique manicure, it might be best to let your pedicure reflect that as well. This can help you showcase your individuality.
Ultimately, whether or not you match your nails is up to you. There are benefits to both options, so it really comes down to what you prefer. If you are unsure which route to take, try out a few different looks and see what you like best. Ultimately, you should do what makes you feel confident and beautiful!